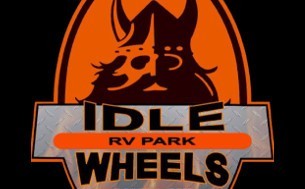 Idle Wheels RV Park
Private Campground
Idle Wheels RV Park is your one-stop shop for RV Parts, Accessories and a top-knotch location to vacation with the family!

There are many RV parks across the Interlake to choose for your home away from home. When we purchased Idle Wheels RV Park here in Gimli, MB, we decided on one main goal: to make every exposure to our customers the very best that we possibly could at every opportunity.

We believe that there is enough business in the Interlake for everyone, and that if we truly care about making a difference, happiness and success will naturally follow.
We know the the only real differences are how you care for and treat your customers.
These are the values set us apart.

HOURS
clock
Open now
09:00 - 22:00
BUSINESS INFO

Opened on 1 October 2008

Open May 15 to October 1.


Store Hours

Monday 8:00 AM to 6:00 PM
Tuesday 8:00 AM to 4:00 PM
Wednesday 8:00 AM to 6:00 PM
Thursday 9:00 AM to 8:00 PM
Friday 8:00 AM to 10:00 PM
Saturday 7:00 AM to 10:00 PM
Sunday 7:00 AM to 6:00 PM
Mailing Address

PO Box 1279
Gimli, Maintoba
Canada
R0C 1B0

Call us

Toll Free: 1.888.642.5676
Phone: 1.204.642.5676
Fax: 1.204.642.7556

Facebook: idlewheels
How to Get Here
7 km south of Gimli, corner of Highway 9 and Husavik Road (Road 106N).
20003 Husavik Rd, 106N
Gimli, MB
R0C 1B0
Amenities and Services
Family oriented park-like setting. Grassy sites, some pull-through. Convenience store, playground, showers, firepits.

$30/Night - Full Service
*$150/Week ** Seasonal Site Average Fee is $1,600 + $70 RM Fee** Rates do not include GST
Facilities
$$$, 109 sites, mid May-Oct 1, All ages, Tents, 12 pull thrus, electric, 104 elec-water hookups, 15/30 amp, tables, grill, water, toilets, showers, dump, laundry, firewood, playground, Seasonals, (C)
Nearby Attractions and Services
No news articles were found.
No upcoming events were found.
Are you the owner of this campground?
Send us a message to claim this directory listing so you can make updates to this page, start accepting reservations online, and use our other features for campground staff.